To ensure that your roof is ready for the monsoon season, it's recommended to hire a professional roofing contractor to conduct a thorough inspection. We can identify any existing issues, perform necessary repairs, and provide expert advice on how to prepare your roof for the upcoming weather conditions.
A damaged roof poses safety risks to you and your family. Weakened structures can be vulnerable to collapses or other hazards during a monsoon storm. By repairing your roof before the season, you ensure a safe living environment, reducing the risk of accidents or injuries caused by roof failures.
Wind Damage & Microbursts
A microburst is a localized and powerful downdraft of air that can occur during severe thunderstorms. It is characterized by a sudden and intense downward rush of air that spreads out horizontally when it reaches the ground. Microbursts can cause significant damage to roofs through the force of the wind uplift which can cause shingles, tiles, or other roofing materials to become dislodged or torn away.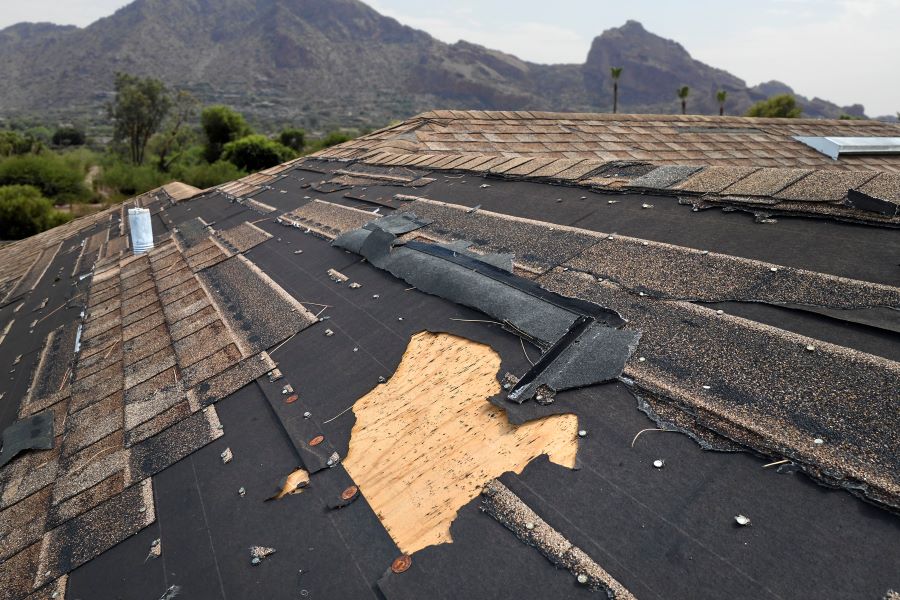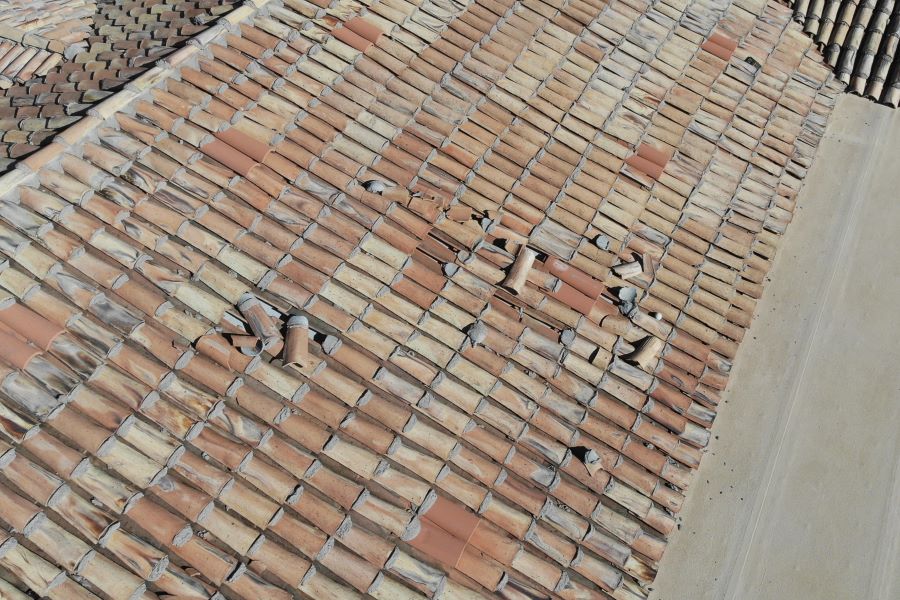 Storms are often accompanied by strong winds that can pick up and propel debris, such as branches, tree limbs, or other loose objects, at high speeds. This flying debris can strike and puncture the roof, or break roofing tiles, leading to penetration and potential water leaks.
If the roof covering is damaged during a monsoon storm or microburst, water can infiltrate the roof system. This can result in leaks that allow water to seep into the underlying layers, leading to water damage, mold growth, and potential structural issues.