This roof on the left you can see that the owner chose to install a second layer of shingles over the first. This is a completely acceptable and normal practice in roofing, however it is likely that they used too short of fasteners to ensure the shingles are attached well.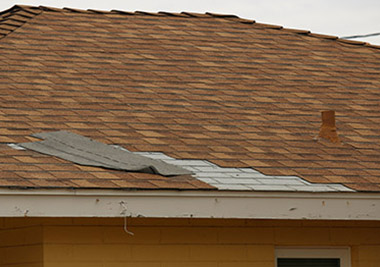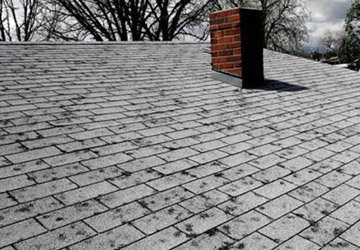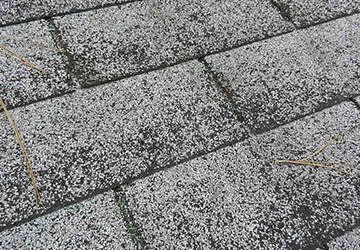 The roof in the middle we can see patches of granule loss, this is caused by hail striking the shingles with great force. The impact loosens the granules that were previously adhered to the shingle allowing them to slip and slide off. This greatly reduces the lifespan of a shingle roof and should be addressed right away.
The roof on the right is an example of an older shingle roof showing granule loss due to age. The granules are starting to lose their adhesion to the shingle due to normal wear and tear and exposure to the elements. As wind and rain buffet the aging shingles, granules detach, it is common to see granules around the perimeter of your property after a storm.