Posted on Wednesday, 5th October 2016
How to Hire a Roofing Company in Maricopa County and the Greater Phoenix Area
Is reroofing part of your home improvement project? If it is, then you have to look for the best roofing company in the greater Phoenix area. The project needs professional contractors, top materials, and a skillful hand. Before embarking on any roofing or reroofing project, you must spend time learning about your local roofing companies, including the materials and craftsmen that they use. Because you will be relying on the advice and insight of your chosen roofer, it is important to find one that you can trust to complete your roofing job right, on time, and on budget.
Avoid Relying On Just Yellow Pages to Find a Phoenix Roofer
Some people rely solely on the Yellow Pages when looking for roofers. Such an approach wouldn't be bad if you also sought feedback and recommendations from your neighbors, family and friends. The homebuilder's association is another top source of credible information when it comes to identifying and hiring a professional roofing company for your independent project. And don't ignore the local lumberyard. You might be surprised to learn that local lumber supplier have a list of competitive roofing companies that can point you in the right direction.
Before hiring a roofing contractor check and confirm the company's availability and services. Otherwise, you might end up with a roofer who is extremely busy throughout the year, or one who is not capable of providing the full roofing service that you need. A busy roofer is not bad, particularly during their busy season. However, a roofer who is not particularly busy at any time during the year may give you reason to reconsider. The lack of work could be because the roofer is renowned for poor workmanship, or because they are a newer company.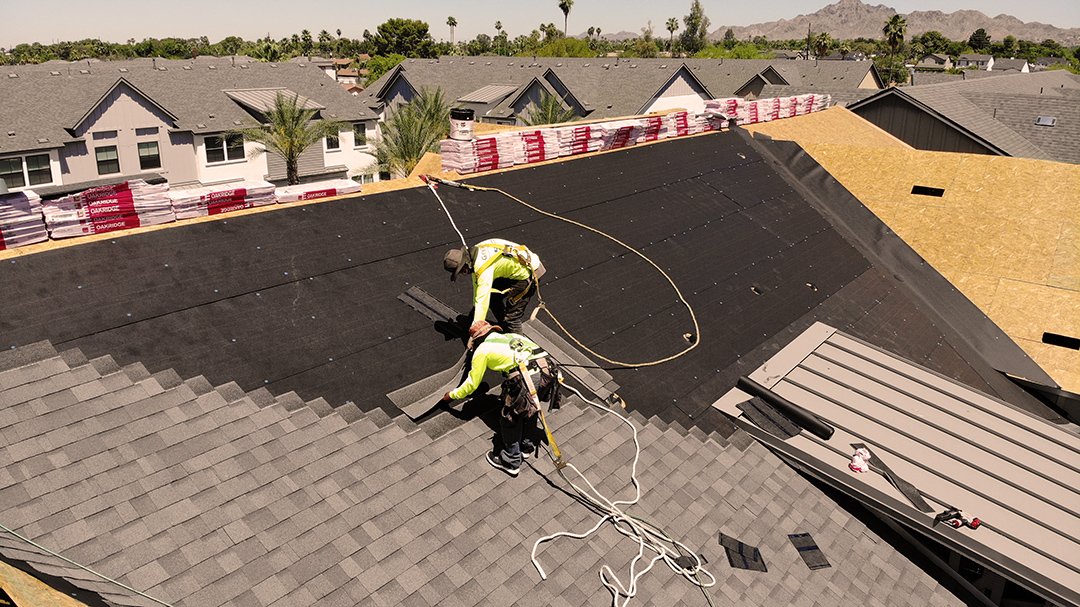 What to confirm with previous clients
Make a list of the roofers that you are considering and call them to ask if they can provide you with a list of their satisfied clients. If you are not able to contact previous clients, ask for a list of customer testimonials instead. If you are able to call previous clients, or if you are asking friends and family about their own roofing recommendations, be sure to look for the following:
Are they willing to hire the roofer again?
Did the roof leak or require additional repairs?
Did the roofer respond promptly and adapt to any unforeseen challenges?
Where there hidden charges or additional fees?
Did the company stay within their budget?
If there were charges other than the initial quote, were they justified?
Did the company respect your home and property and did they leave a mess?
Did the roofer communicate well throughout the project?
Inspect Recent Projects
Next, check some of the most recent jobs the roofer has handled. Visit the properties he has worked on lately, if possible. If you can inspect the recent properties that the company has worked on, ask if they are happy with their roofing system. You can check for clean lines on new shingles, properly patched roofing systems, and the overall appearance of the roof to get a general idea of what you can expect from your own roofing project.
No matter what roofing company you choose, you should always make sure that they have the proper licensing and insurance. This will cover any damages or accidents that may possibly occur during a roofing project, and will often denote a trustworthy business. Always make sure that your roofer will communicate with you throughout your roofing project so that you are sure to get the results that you want.
Contact Gryphon Roofing & Remodeling for more details on everything you must know before hiring a local roofing company in Phoenix.