Posted on Tuesday, 3rd March 2015
4 Roof Care Strategies That Are Often Overlooked
There are many obvious ways to care for a roof and there are many less obvious ways that should always be considered.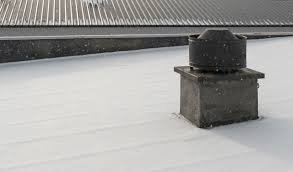 1. Keep Water Off The Roof
For example, one of the easiest ways to ensure the long-term integrity of a residential roof is to always keep water off the roof is much as possible. The easiest way to accomplish this is to ensure that drainage systems and pipes are free and clear at all times.
2. Have Gutters and Drainage Systems Inspected
Faulty gutter systems or faulty drainage systems can result in the pooling of water that can eventually seep underneath shingles and damage a roof. Play it safe and always have gutters and drainage systems thoroughly inspected to make sure that water is flowing freely.
3.Consider Roofing Materials on Roof Installation and Repairs
Equally important is to consider the use of high-quality materials when having a roof repaired or replaced. Even a new roof installation should be carefully thought out and consider prior to making a final decision when it comes to the type of material that will be used.
Each different type of roofing material has a different useful life. Paying less for inexpensive roofing materials will result in having to replace a roof sooner. Conversely, paying for higher-quality materials, such as a metal roof or a tile roof, can result in a roofing project lasting for several decades. Whatever the case may be, each homeowner has a unique and different situation and therefore should consider all aspects of choosing roofing material. In short, having a quality roofing material installed will help to avoid problems at a later time.
4. Ensure Roof Has Proper Ventilation
Finally, proper ventilation is an important aspect of overall roof care and maintenance. It is no surprise that good ventilation can help to extend the useful life of a roof and save homeowners money in terms of having to replace a roof sooner than expected. When ventilation is inadequate, it will allow heat and moisture to damage rafters and other structural components of the roof.
In addition, poor ventilation will eventually cause shingles to buckle and may even cause insulation to be less effective. Good ventilation should never be overlooked in terms of overall roof maintenance and care. Work with a professional roofing contractor to ensure that the ventilation is adequate and working properly.
Contact Gryphon Roofing & Remodeling today for Phoenix roofing services.